Multiple Award-Winning Act
My name is Michaël Betrian and I strive to bring you fun and high energy diabolo performances in which audiences can enjoy the excitement and passion I bring onto the stage!
Explore the website and find out more about my original diabolo acts, performance career and other projects I am currently working on! 
I look forward to be a part of your next show, and bring my energised performance to your audience! 
Sincerely yours, Michaël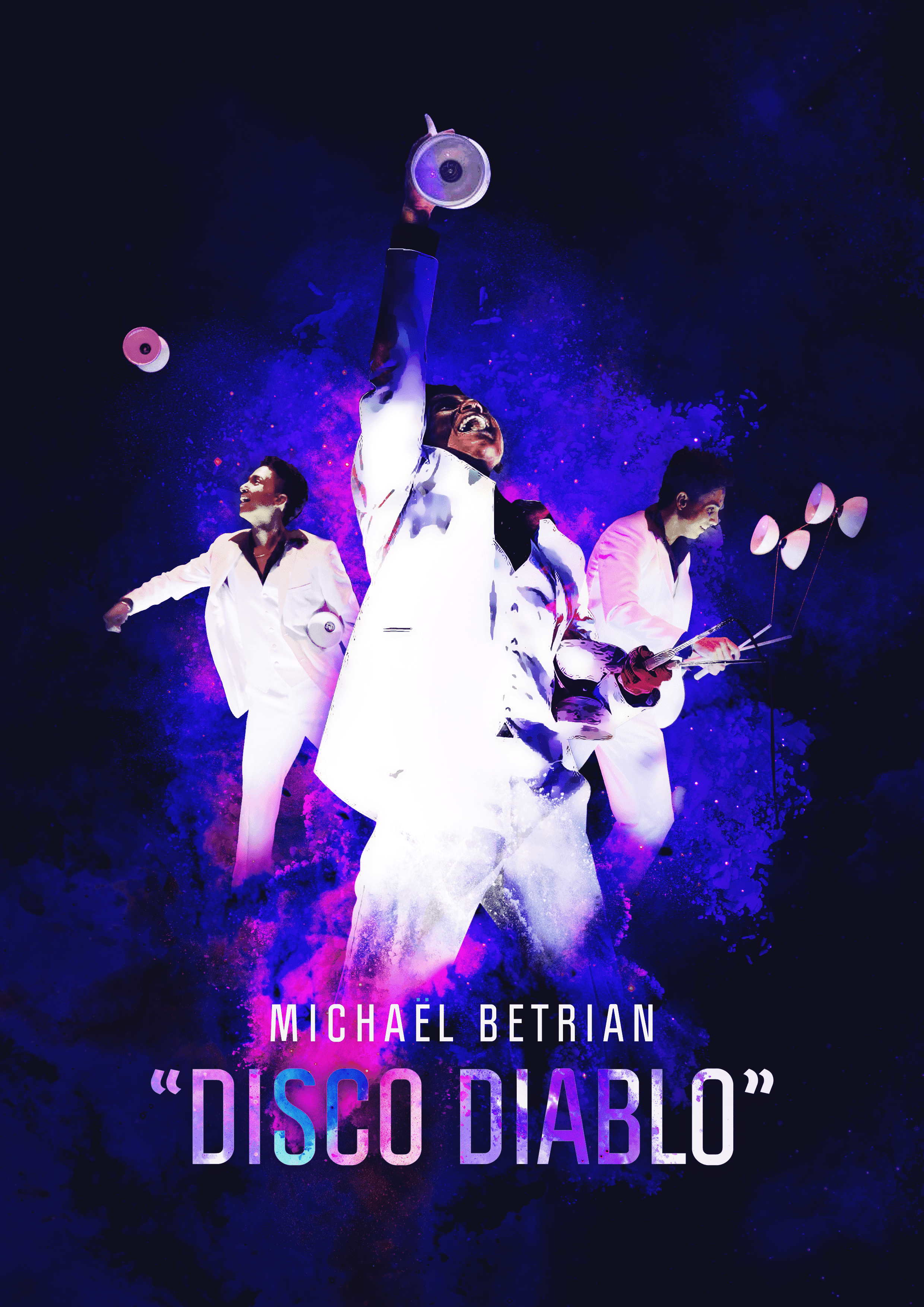 This 'Saturday Night Fever' inspired act premiered in the US­A located variety show CabaRAE at the Hilton Hawai­ian Village in the summer of 2015. With it's groovy, remixed disco tunes filling the room, this act is specifically created for variety and stage performances. Get ready to boogie and get your groove on while watching this extremely fun, blast-from-the-past performance!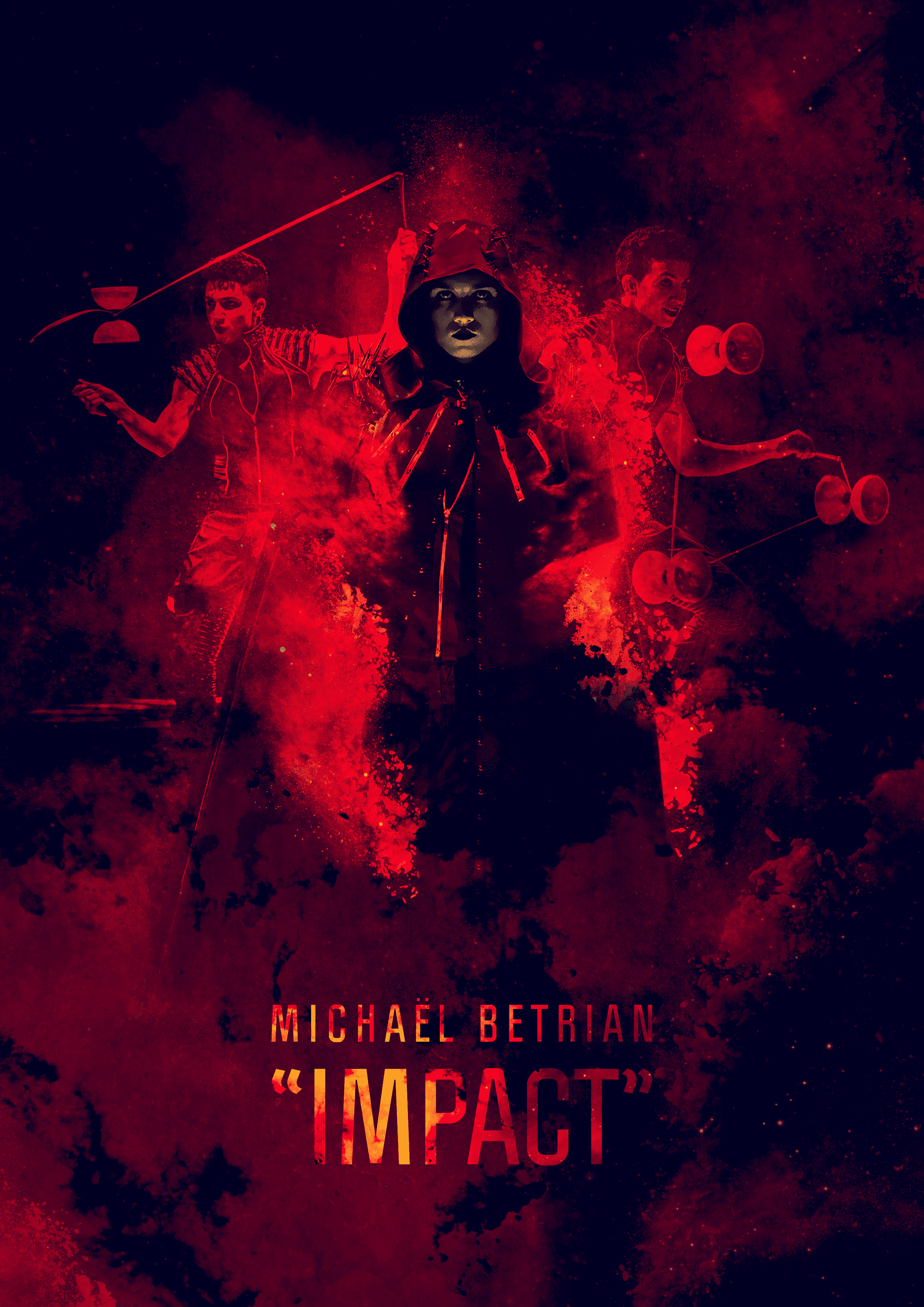 A black hooded figure makes his way on to the stage. A bright-flash of fire lights up in the darkness.. Ge­t ready, get set, GO! Impact is a dynamic, high speed performance in perfect enlightenme­nt with it's specia­lly created music by producer Neo from the Music Circle Japa­n. 'Impact' is made to impress any aud­ience around the wor­ld'.
One Artist –
Two Unique Styles
Michaël Betrian is one of the world's youngest leading diabolo performers. 
Being renowned for innovating his skills and performances, he started his performing career with his original diabolo act 'Americano' in which he performed in the style of an Italian pickpocket thief from the 40's featuring swinging music. 
In the years after he developed exciting new acts such as, 'Disco Diabolo' based on the disco music of the roaring '70s, and 'Impact' which showcases a darker, electrifying, and distinctive performance style. 
At his astonishingly young age of only 23, Michaël has already performed in 16 countries, from Kazakhstan to the Bahamas, and from Monaco to Sweden, he has shared his energetic performances on stage in front of thousands of audiences all over the world. Michaël is far from the peak of his career, yet he has already achieved more than most artists of his age could dream of.
Aside from his career in the spotlight, Michaël has also be­en pursuing his offs­tage interest in the production of sho­ws. He's one of the producers of the suc­cessful annual Chris­tmas show Wintercirc­us Hilversum in The Netherlands, and has created, and prod­uced, his own show the Circus of Torment, in which he com­bines circus, theater and haunted house scares to bring an exciting and unique horror show concept aimed at teenagers and young adults. Since his early days, Michaël has always had great respect for the circus arts and culture. Now he combines his skill for organizing,  along with his know­ledge, which he obta­ined first hand over the years of his successful performan­ce career, together to contribute to the circus landscape.
"During the winter time I have the absol­ute pleasure of work­ing with a team that has passion for cir­cus,and puts in a lot of effort to bring a quality producti­on show each and eve­ry year. We have fa­milies coming to us from all over the co­untry to enjoy our Christmas circus spectacular, and for many of them it has become a yearly trad­ition during the hol­iday season. The Cir­cus of Torment howev­er, is very focused on bringing a new type of circus-show experience to the more difficult to at­tract audience of te­enagers and young ad­ults. With this orig­inal, small variety staged immersive show I hope to welcome an audience that has­n't been introduced to the incredible wo­rld of live circus entertainment, and to give them a mesmerising and memor­able introduction.".
If you want to book me for a show or you have any questions? Please fill in the contact form below!